'Cœur qui bat'
Nominated for best music video by Music New Brunswick 2018.
'Les Païens: Live'
Released 28th November 2018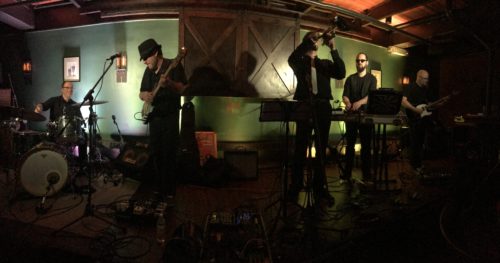 As a producer of motion picture I have been collaborating for two years with popular band Les Païens from Moncton, New Brunswick, Canada. Their sound is unique, based in jazz and wonderfully contemporary winning them an East Coast Music Award in 2018 for best group recording for their most recent album 'Carte Noire'.
On 28th November 2018 we released for them a promotional video 'Les Païens: LIVE' – highlights from a performance in Moncton at Le Centre Culturel Aberdeen.
Also in 2018 the video that we created for their track 'Cœur qui bat' was nominated for best music video by Music New Brunswick.
For the band 2019 is following a trend of success with a European tour as well as performances at home within their community. Check out their vibe this evening in Edmunston or tomorrow in Fredericton.
Look out for them on the East Coast of Canada and at music festivals throughout Canada, Belgium and France.