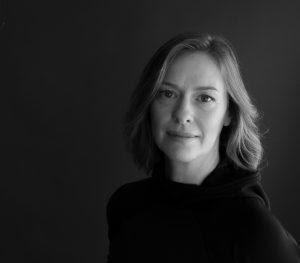 Becky Parsons is an award winning cinematographer (Rhonda's Party), fine art photographer (Kodak Achievement Award) and nominated director (Le Coeur Qui Bat – best music video – Music NB). A graduate of the Nova Scotia College of Art and Design, she has 20 years experience in the photographic and motion picture arts.
As a director of photography Becky has worked with directors Bruce McDonald 'Weirdos', Rachel Bower 'I Am Skylar' and most recently Barrie Dunn 'The Madones', Sandi Somers 'Hailey Rose'.
Her fine art photography has exhibited in Halifax and other cities in Nova Scotia, Moncton, New Brunswick, Toronto, Ontario and London, England and has entered private collections throughout Canada and the UK.
In 2018 Becky Parsons created production company No Fear Films and as a producer she is in development with writer Sarah Gignac, director Audrey Cummings and producer Terry Greenlaw with horror feature film 'The Apartment'.
Becky's short film 'Twig' premiered at Silver Wave Film Festival in 2022.
Becky is based in Atlantic Canada and here's a list of her career highlights from the past five years or so.